A journey through a dangerous road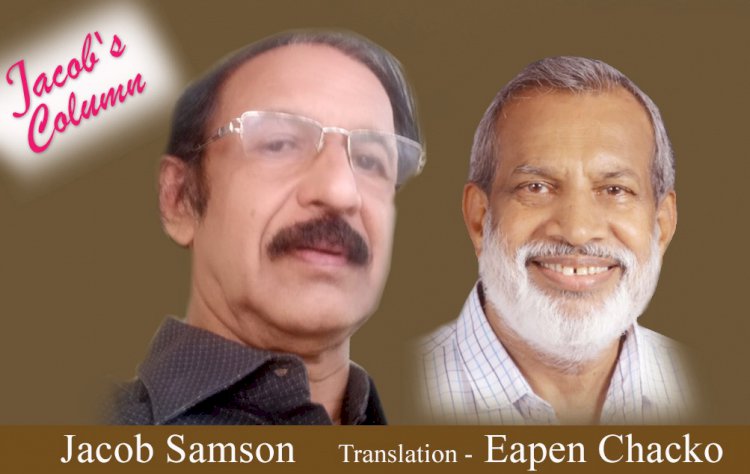 I DO not remember the date, the time, the purpose of the visit and the place exactly now. In any way, it was not an important journey. The route was not well acquainted either. I had travelled on that road many years back. I had a slight recollection of the direction.
It was daytime. After getting down from the bus it was a distance of just a half-an-hour walk. There was no chance of missing the way on the long straight road. I walked on. It was evident that the whole of the previous night it had rained. There was water collected on the road at many places.
The land on both sides of the road was of the same level. The road that lay criss-cross among the coconut groves had water collected on both sides. Only because of the tall coconut trees that it gave a feeling that it is land. I walked carefully avoiding the water accumulated on the road.
After covering some distance, I came across a stretch of the road completely underwater. I stopped and looked ahead. The road was submerged for some distance only. I found that if I walked on the small broken wall on the side of the road I could go without stepping into the water. The wall was barely one foot high.
I cautiously placed one foot on it. Nothing happened. I walked carefully like a ropewalker in a circus. I jumped over the place where the wall was broken and triumphantly reached the dry land without touching the water. Walking further for about 20 minutes I reached my destination. I am explaining this journey in detail because I had to come back through the same road.
After completing the work, the details of which I do not remember now, and have no relevance here, I started my return journey on the same road after about four hours. Because of the sunshine, the road was now dry and the water on both sides had receded and the land was visible.
Walking on the dry road I reached the spot where I had jumped over the water to keep my feet dry. I froze there for a moment not able to walk forward. I realised in horror that it was on the broken hand rest of the bridge that I had walked. The river had swollen and was overflowing through the road. But I could not realise it at that time. To escape from wetting my feet I had selected the most dangerous path.
Some of you also might have gone through similarly dangerous situations because of sheer indifference.
(Translation of Dr Jacob Samson's Malayalam article
"Apakada Vazhiyilude Oru Yathra" by Eapen Chacko)