Anguish over frequent rise in fuel prices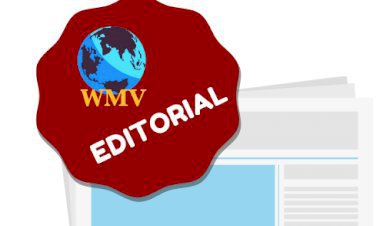 IT'S not just burning in the heart, but in the purse too.
While the population is panting and running helter skelter coping to make both ends meet during the pandemic with so much uncertainty and suffering, the frequent rise in fuel prices is a bolt from the blue.
Petrol price hit century in Kerala last week. One litre of petrol in Kerala's southernmost town of Parassala, bordering Tamil Nadu on the southern side, crossed Rs 100 on Thursday after the day's price went up by 26 paise and touched Rs 100.04 per litre. (The reason why it costs more at Parassala is the cost of transportation).
The breakdown of Rs 100 per litre of petrol is as follows: Crude per litre Rs 33.29; Refining Rs 7.46; commission and sundry Rs 3.64; excise duty Rs 1.40; special duty Rs 11; cess Rs 20.50; state tax Rs 22.71.
The hike in fuel prices can be attributed to rising international oil prices to a certain extent, but levy of taxes by the federal and state governments has also an important part to play. (An amazing factor to be noted here is that the central government leaves fuel prices untouched and they stay stagnant during national/state elections).
India meets its domestic oil demand mainly through imports. While international crude prices have risen sharply in the last six months, a major reason for the high selling price of petrol is the high levy of local taxes.
The Union government levies excise duty and cess on fuel, and states levy a value added tax (VAT). Taxes together constitute 58 per cent of the retail selling price of petrol and around 52 per cent of the retail selling price of diesel at present. This means that if the price of petrol is Rs 100 per litre, taxes levied by the federal government and state governments together account for Rs 58.
Of this, the Union government's excise duty is around Rs 32-33 and the remaining is VAT that is levied by the state.
The federal government has so far desisted from reducing taxes, despite the Monetary Policy Committee, headed by the Reserve Bank of India Governor, pushing the Centre and states to cut these taxes to ease inflation pressures on the economy.
It may be surmised that the government has something else to achieve by not retreating from the price hike, and that is, by 2030, the government aims to make India a 100-per cent electric-vehicle nation.
There is anguish in the air as the prospects for a cut in prices look bleak as it is evident from Petroleum Minister Dharmendra Pradhan's statement, who has blamed the rising global crude prices and oil bonds that the Manmohan Singh government had taken, which the current government is forced to repay with interest.
"There has been a jump in crude oil prices in the international market. One of the main reasons behind the rise in fuel prices in India is that we have to import 80% of the oil we consume," he said.
And when the question whether the Kerala government is ready to reduce the state's share of taxes, similar to what then chief minister Oommen Chandy did (2015-16), new Finance Minister KN Balagopal says that Congress and BJP-ruled states levy more taxes than Kerala and hence, it might not be possible.
Yes, from the twin whack from the rising fuel prices and the domestic crash crunch emanating from the Covid-19-induced lockdown, India's common man has learnt or the governments have taught them as to how to be tolerant.
Is this going to be a persistent phenomenon? Will there be any rescue attempt? If at all there is any, will it succeed? Answers to these queries remain elusive.
One day we may have to switch to pedalling as in many European countries that have adopted several measures to increase cycling through the improvement of public infrastructure as well as fiscal and financial incentives.