Covaxin gets approval for children between 2-18 years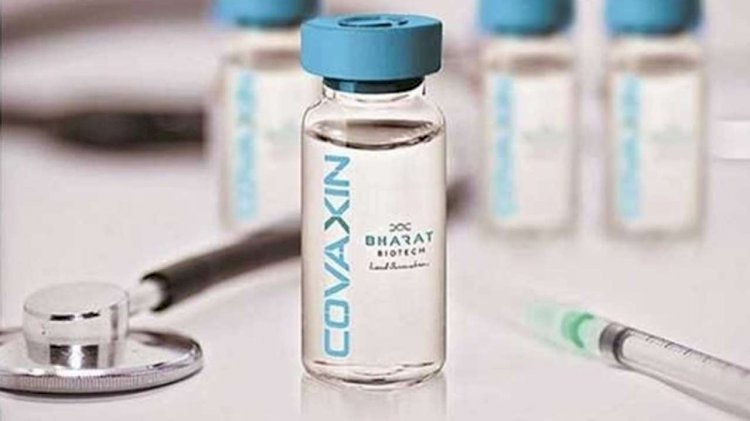 THE Subject Expert Committee on Covid-19 has approved Bharat Biotech's paediatric Covaxin for children between 2-18 years of age.
The Hyderabad-based pharmaceutical company had completed Phase-2 and Phase-3 trials of Covaxin on children below 18 years of age in September and submitted the trial data to the Drugs and Comptroller General of India (DCGI) at the start of this month.
"After detailed deliberation, the committee recommended for grant of market authorization of the vaccine for the age group of 2 to 18 years for restricted use in an emergency situation," the expert panel said in a statement.
The SEC has submitted its recommendation to the Drugs Controller General of India.
Speaking to ANI, Dr Sanjay K Rai, a professor at Centre for Community Medicine, All India Institute of Medical Sciences (AIIMS), said, "Covaxin's trial was done on three age groups. The first group examined was between 12 -18 years, the second group was between 6- 12 years and the third age group was between 2-6 years."
The made-in-India vaccine will be administered in two doses, with a gap of 20 days between the first and second dose.
With this, Covaxin becomes the first Covid-19 vaccine that can be administered to children in India.
Meanwhile, Zydus Cadila's ZyCOV-D has already been approved to innoculate children over 12 years. But the rollout is yet to begin.
However, Covaxin is yet to get emergency use authorisation from the WHO. Bharat Biotech had reportedly submitted all documents required for the listing to the WHO by July 9, and the WHO review process, which takes close to six weeks, had commenced by July-end.
Covaxin has shown efficacy of 93.4% against severe symptomatic cases, 78% effective against mild and moderate cases and 63% efficacy on asymptomatic cases. The vaccine has also shown 65.2% efficacy against the Covid-19 Delta variant with the vaccine being well tolerated with no clinically or statistically significant differences in serious adverse events.