Drug use imperils future generation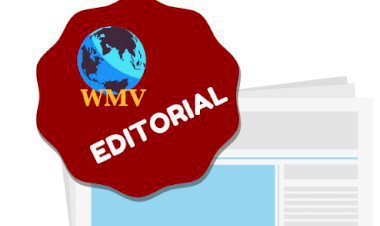 A SEQUEL of news reports in recent days on drug use and trafficking underscores the menace of drug addiction spreading fast among the youth of India.

Eyebrows are raised when India's entertainment industry finds itself in the global gaze with allegations of drug addiction.
Noted Bollywood actress Sherlyn Chopra recently shared an old interview on social media.
She claims that wives of Bollywood celebrities had snorted cocaine during Kolkata Knight Riders' (KKR- a cricket team in IPL) party which was hosted by Bollywood superstar Shah Rukh Khan.
In the video, Sherlyn Chopra disclosed, "When I started getting tired and sweating while dancing, I went to the washroom and opened the washroom door. When I opened the door, what I saw shocked me. It got me thinking. I wondered if I had reached the wrong place. But I was there. There the stars' wives were standing in front of the mirror and taking a white powder, which we usually call cocaine."
This proves beyond doubt that drugs have become part of the cosy, chic life of celebrities.
Just a week ago, Shah Rukh Khan's son, Aryan Khan, was arrested by the Narcotics Control Bureau (NCB) after the agency raided a cruise ship off the Mumbai coast and busted a party onboard where drugs were being used.
"He was on the cruise ship where the agency raided in the night and busted a rave party," NCB zonal director Sameer Wankhede said.
On September 20, anti-smuggling intelligence officials have seized nearly three tonnes of heroin - reportedly worth around Rs 15,000 crore - in a major operation at a port in Gujarat.
A few days ago, Amruta Thomas, 33, a woman from a well-to-do family in Kozhikode, was arrested by the excise department for possessing deadly drug pills worth Rs 7 lakh.
There are many more similar cases occurring almost daily in Kerala
Where are these drugs heading for? According to reports, even small roadside shops in Kerala are a drug source for school children and youth.
Millions of Indians are dependent on alcohol, cannabis and opiates, and drug misuse is a pervasive phenomenon in Indian society, says a report published jointly by the UN Office on Drugs and Crime and India's Ministry of Social Justice.
Reports of young college students getting addicted to drugs or police nabbing drug peddlers near schools have now become common. Addiction typically starts with alcohol, moves towards nicotine and 'ganja' and then graduates to hard substances like cocaine, MDME etc. The situation is grave and demands immediate attention.
According to the 2021 report of the United Nations Office on Drugs and Crime (UNODC), around 275 million people used drugs worldwide last year during Covid-19 pandemic, up by 22 per cent from 2010.
There is no scarcity of drugs in India because India is sandwiched between the two largest opium-producing regions of the world - that is the Golden Triangle on one side and the Golden Crescent on the other. The Golden Triangle area comprises Thailand, Myanmar, Vietnam and Laos.
The Golden Crescent area includes Pakistan, Afghanistan and Iran.
India needs to impose harsher penalties, both on drug use and trafficking, in order to curtail the hazard.
Psychologically, addiction should not be seen as a character flaw, but as an ailment that any other person could be struggling with. Therefore, the stigma associated with drug taking needs to be reduced. Society needs to understand that drug-addicts are victims and not criminals.
More emphasis should be laid on education curriculum with lessons on drug addiction, its impact and also on de-addiction.
Proper counselling is another alternative.
Kerala's collective effort aimed at eradicating all sorts of narcotic substances and eliminating this vice from the society is to be highly admired. Drug and addiction-free mission, Vimukthi, is an emulative initiative of the Kerala Government. It is an anti-narcotics campaign launched by the government in November 2016, to highlight the seriousness of the situation and to create awareness among the people, especially the youth.