Future facing menacing water crisis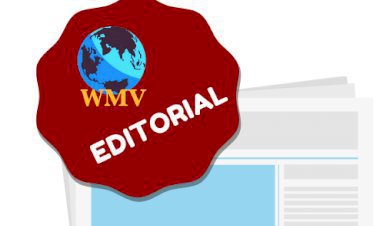 THE third world war is at our gate, and it will be about water, if we don't do something about this crisis.
This predictable thought truly deserves global attention as it has been echoed by experts on numerous occasions.
In December 2010, former Indian President APJ Abdul Kalam warned: "Good water management is needed to control floodwater and channel it for use during non-monsoon period and in drought-prone areas".
He believed and suggested that interlinking rivers would help in resolving the issue. He also cautioned that the society may become a victim if tussle among states and nations on water sharing crops up.
The inevitable has happened - Maharashtra was going through a grave situation after monsoons failed in 2016. The Hotel & Restaurant Association (Western India), the apex body for over 10,000 restaurants across Maharashtra, issued a circular in 2016, urging all eateries to serve half a glass of water to patrons, and replenish it only on request.
Many restaurants in Mumbai and Pune thereafter began serving only half glasses of water to guests.
Also in 2016, authorities in Maharashtra's Latur town, which was experiencing an unprecedented water scarcity, said they had decided to deploy police at water supply spots if the situation demanded.
"The municipal corporation has already deployed home guards at the water tanks. If needed, we will deploy police there to prevent law and order issue over water supply," the then Latur superintendent of police Dnyanesh Chavan said. "We have increased patrolling in these areas," Chavan said.
To address the global water issues and related concerns of international development, the World Water Week is held annually hosted by Stockholm International Water Institute (SIWI) since 1991.
Organised from August 23-27 in entirely digital format, under the theme "Building Resilience Faster," this year's Week addressed the climate crisis, water scarcity, food security, health, biodiversity and impacts of the Covid-19 pandemic.
While the event is usually held in Stockholm, hosting 4,000 people from more than 135 countries, the 2021 conference was fully digital to ensure that this important forum took place despite the ongoing pandemic.
What is worrying water experts is the enhanced stress on the significant risk to water and development. We need to learn from experience to accelerate action and build resilience faster.
According to World Wide Fund for Nature (WWF), water covers 70% of our planet, and it is easy to think that it will always be plentiful. However, freshwater is incredibly rare. Only 3% of the world's water is fresh water, and two-thirds of that is tucked away in frozen glaciers or otherwise unavailable for our use.
As a result, some 1.1 billion people worldwide lack access to water, and a total of 2.7 billion find water scarce for at least one month of the year. Inadequate sanitation is also a problem for 2.4 billion people — they are exposed to diseases, such as cholera and typhoid, and other water-borne illnesses. Two million people, mostly children, die each year from diarrhoeal diseases alone.
Many of the water systems that keep ecosystems thriving and feed a growing human population have become stressed. Rivers, lakes and aquifers are drying up or becoming too polluted to use. More than half of the world's wetlands have disappeared. Agriculture consumes more water than any other source and wastes much of that through inefficiencies. Climate change is altering patterns of weather and water around the world, causing shortages and droughts in some areas and floods in others.
At the current consumption rate, this situation will only get worse. By 2025, two-thirds of the world's population may face water shortages. And ecosystems around the world will suffer even more.
On Tuesday, President Joe Biden announced at the UN General Assembly that the US would double its climate finance contribution to $11.4 billion a year by 2024.
During a speech at the UN in New York, Biden said his administration would work with Congress to double its April pledge of $5.7bn and "make the US a leader in international climate finance".
The new pledge is a significant increase on previous US climate finance contributions and in line with some green groups' demands, but does not single handedly close the global funding gap.
Let's focus on innovation and science towards building a resilient future, illustrated by examples and ideas. We have no excuse for inaction: we have enough facts, solutions, experiences and an increased sense of urgency, to act now.