High fares: Airlines must be disciplined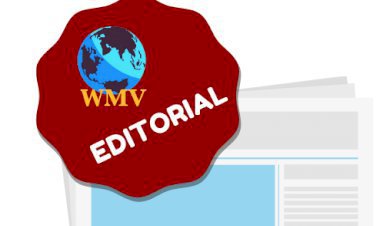 RESUMPTION of international flights is a great relief for the hundreds of expatriates who have been stuck back home following the Covid-induced travel restrictions imposed by countries around the word.
The latest on the list was Saudi Arabia to where flight services from Kochi began on Sunday last after the Kingdom lifted a ban on international arrivals from India.
Similarly, after nearly four months, Oman's Civil Aviation Authority has confirmed that the travel ban on fully vaccinated passengers from India and other countries that were red-listed has been lifted.
The decision came into force from 12 noon on September 1.
So is the case with other Gulf countries from where expats were stranded back in Kerala.
The UAE sector is expected to experience a big surge in the number of travellers as the country on Monday opened up tourist visa applications to everyone who has been vaccinated with one of the shots approved by the World Health Organization.
Airlines are taking undue advantage of the situation by squeezing hapless passengers to get most out of them. Reports say there is a phenomenal increase in economy-class fares on key routes due to high demand.
According to Tuesday's The Hindu newspaper, one-way ticket from Thiruvananthapuram to Dubai costs Rs 37,000 on September 5 on Etihad Airways, while from Kochi to Dubai in Emirates airlines, ticket costs Rs 29,000 and upward.
Data from EaseMyTrip.com travel website early this month revealed that average economy class fare from Delhi to Newark (US) has significantly increased from Rs 69,034 to Rs 87,542.
Likewise, the data show that Mumbai-Moscow flight and Mumbai-Doha flight priced at Rs 43,132 and Rs 11,719 respectively in July this year increased to Rs 85,024 and Rs 18,384 respectively by August.
Sanjeev Gupta, Secretary, Inter-State Council Secretariat, Union Home Ministry, recently noted that an economy-class ticket on British Airways' Delhi-London flight for August 26 was priced Rs 3.95 lakh. Gupta added that economy-class ticket on Delhi-London flights of Vistara and Air India for August 26 was also priced between Rs 1.2 lakh and Rs 2.3 lakh amid the college admission time in the UK.
Nishant Pitti, CEO and Co-founder of EaseMyTrip.com, anticipates a surge in demand for travel and tourism sector post the vaccination drive across India.
For airlines it is a positive sign. "We can very well see that the tendency of people for revenge travel has already kicked-in and there has been a significant increase in queries, and bookings for domestic as well as international destinations have started, which we believe is a positive sign for the travel industry," Pitti noted.
There is no question that this trend will continue as the demand goes up, putting passengers into limitless pain.
For many passengers, who are running from pillar to post to make both ends meet due to the pandemic, there is no other go but to budge as they are ensnared into shelling out chunks of money.
A fact none can negate is that as the world air traffic opens up, airlines will not shy back from jacking up ticket prices as more people will start jostling for seats.
Will the union and state governments and other government bodies like NORKA step in to find a permanent solution to this unruly exploitation by the airlines so that fares become easily affordable thereby alleviating the additional burden on fliers?