I2U2 – A new unique strategic union emerges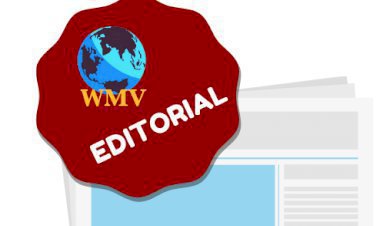 I2U2 - a new unique strategic union, comprising India, Israel, UAE and the US, has emerged.
The I2U2 was conceived when External Affairs Minister S Jaishankar visited Jerusalem and, along with Israeli Foreign Minister Yair Lapid, joined the US Secretary of State, Antony Blinken, and the UAE Foreign Minister, Abdullah bin Zayed Al Nahyan, in a video conference on October 18 last year.
The meeting decided to launch an international forum for economic cooperation to harness the "unique array of capabilities, knowledge and experience" of the four nations.
The grouping dealt with issues concerning maritime security, infrastructure, digital infrastructure and transport. At that time, Ahmed Albanna, Ambassador of UAE to India, referred to the new grouping as the 'West Asian Quad'.
Outlining the goals, US State Department spokesperson Ned Price said: "Part of our approach from the start is not only to revitalise and re-energise our system of alliances and partnerships around the world but also to stitch together partnerships that did not exist previously or were not utilised to their full extent."
"Biotechnology is also prominent. Deepening trade and economic ties between these countries is in our interest when it comes to the relationship between Israel and the UAE. That is something we have sought to deepen. These two countries have deepened their relationship in recent years, including in the economic realm," he said.
Price said that each of these countries is technological hub.
"India is a massive consumer market. It is a massive producer of high-tech and highly sought-after goods as well. So, there are a number of areas where these countries can work together, whether its technology, trade, climate, Covid-19 and potentially even security as well," he said.
India's move to join the new bloc reflects its keenness to deepen engagement with Israel without risking its ties with the UAE and the other Arab states. The US is also keen to explore security cooperation among the four nations within the framework of the new grouping.
Prime Minister Narendra Modi, US President Joe Biden, Israeli Prime Minister Neftali Bennett and UAE President Mohammed bin Zayed Al Nahyan would attend the first-of-its-kind virtual summit of the I2U2 grouping this month for discussions of the food security crisis and other areas of cooperation.
The virtual summit of the four countries would take place during Biden's trip to the Middle East region from July 13 to 16, a senior administration official said.
Joe Biden will visit the Middle East region from July 13 to July 16 with stops in Israel, the West Bank and Saudi Arabia, and engagements with nearly a dozen counterparts from across the region and beyond.
The President will hold a virtual summit with the I2U2 heads of state for discussions of the food security crisis and other areas of cooperation across hemispheres where the UAE and Israel serve as important innovation hubs, a senior US official said.
Experts foresee that beyond trade, India, the UAE and Israel have the opportunity to work in semiconductor design and manufacture to space technology.
India will be able to take advantage of a variety of prospects, including big data, artificial intelligence, quantum computing and exporting its products to other markets.
The group will work to promote non-military concerns such as commerce, energy and the environment, besides public goods.
The union will assist India in forging broad regional collaborations, besides aiding India in reshaping its position in the region's geopolitics.
Let's hope that the new grouping will stand India in good stead in meeting its global aspirations.