Lanka must reign in the crisis diligently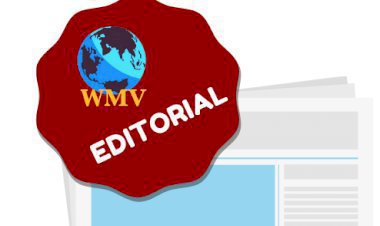 THE five m's of management are managing money, manpower, materials, machinery and methods.
Whether the Sri Lankan government has succeeded in implementing the five m's for successful governance is a million-dollar question.
The answer is in the negative taking into consideration the Sri Lankan people's participation in mass protests on the streets against rising prices and shortage of essential commodities.
Sri Lanka is finding itself in such a situation because its foreign reserve has fallen by 70 per cent in the last two years. And at present, Sri Lanka has only $2.31 billion, i.e., only Rs 17.5 thousand crores left in the form of foreign currency, whereas its one-year expenditure on import of crude oil and other things is Rs 91 thousand crores.
In short, Sri Lanka's pocket is empty. And now it neither has money left to buy crude oil nor is it able to import gas and other things. And as a result, the prices of many things including petrol, diesel and LPG have increased manifold.
Worse still is the case of school children. Sri Lanka had to cancel exams for millions of school students after the country ran out of printing paper with Colombo short on money to finance the imports. According to Sri Lankan Education authorities the term tests, scheduled in March, were postponed indefinitely due to an acute paper shortage
Why is the island nation struggling? Tourism used to earn a lot of money for the country, but following the Covid pandemic, very few people have been travelling to Lanka resulting in a mass decline in foreign exchange earnings.
Export of food items like tea and rice was a money-spinner. But a ban on pesticides has seen a huge decline in food production, thus resulting in a big drain on exports and causing food shortage for domestic consumption and a rise in prices.
The country is also struggling with foreign debts as successive governments have borrowed large chunks of money from around the world.
On the streets, one can see long queues for groceries and fuel, and the government has introduced load shedding and rationing of milk powder, sugar, lentils and rice.
Opposition lawmakers and thousands of people angered by the government's handling of the worst economic crisis denounced the president's move to impose a nationwide curfew and state of emergency, as protests over food and fuel shortages swelled.
To overcome the situation, the country says it will be seeking assistance from the International Monetary Fund to help fix its current debt crisis and strengthen its finances.
India also has to bear the brunt of the country's economic crisis. The repercussions are being felt in the coastal parts of Tamil Nadu, with Tamil refugees from the northern part of the island nation heading to India's southern state.
The refugees were fleeing unemployment and a shortage of food in Sri Lanka. According to Tamil Nadu intelligence sources, hundreds of more refugees are expected to arrive, perhaps leading to an exodus.
India has assured its closest maritime neighbour assistance to overcome the acute economic crisis that has snowballed into a political upheaval in the nation.

The assurance was offered by Indian High Commissioner to Sri Lanka Gopal Baglay. India has so far extended support worth $2.5 bn to Sri Lanka over the last few months to overcome the economic crisis. He recalled that the focus has been on support for the currency-currency swap; extending credit for fuel and food and energy sector.
Let's hope that the government reigns in on the crisis diligently and there is ultimate peace in the neighbouring country.