Monkeypox – world daunted by another health threat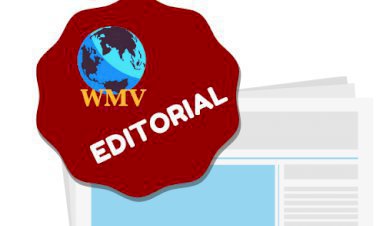 YET another global health threat. This time it's monkeypox.
More than 237 confirmed or suspected cases of the virus - which causes a rash and a fever - have been confirmed in Europe, the Americas, Australia, the UAE, the Czech Republic and Slovenia. That number is expected to rise. The virus has now been detected in 21 countries outside Africa.
The world is facing "formidable" challenges, including Covid, the war in Ukraine and monkeypox, the WHO chief has warned.
Tedros Adhanom Ghebreyesus was speaking in Geneva, where the UN health agency's experts were discussing the outbreak in nations outside Africa.
However, the risk to the wider public is said to be low.
The outbreak has taken scientists by surprise, and UK health officials have issued new advice, saying high-risk contacts of cases should self-isolate for three weeks. Belgium became the first country to announce a three-week quarantine for infected persons on Friday.
The UK Health Security Agency has identified 71 cases so far and its chief medical adviser Dr Susan Hopkins told the BBC's Sunday Morning programme: "We are detecting more cases on a daily basis."
She said the virus was now spreading in the community - with cases detected which have had no contact with anyone who has visited West Africa, where the disease is endemic.
But the risk to the general population remains "extremely low", with cases so far mostly found in some urban areas and among gay or bisexual men, Dr Hopkins said.
Most people who catch the virus recover within a few weeks, according to the UK's National Health Service.
European countries will be told to prepare a vaccination plan to tackle the spiralling outbreak.
EU authorities are set to publish a risk assessment, which will advise all member states to draw up an inoculation strategy to control the spread of the tropical virus, Daily Mail reported.

No specific vaccine exists but smallpox jabs which were routinely offered to Brits until the virus was eradicated four decades ago, are 85 per cent effective, Daily Mail reported.
The strategy likely to be recommended is the same already deployed in Britain. Officials were attempting to contain the spread by vaccinating all close contacts of the 20 confirmed cases, including NHS workers.
The strategy, called ring vaccination, involves jabbing and monitoring anyone around an infected person to form a buffer of immune people to limit the disease's spread.
More broadly, health officials say that people should avoid close personal contact with someone who has a rash illness or who is otherwise unwell. People who suspect they have monkeypox should isolate and seek medical care.
It is to be highly appreciated that India has taken swift action as soon as news of the emergence of the disease spread.
Kerala has promptly reacted to the situation directing the National Centre for Disease Control (NCDC) and the Indian Council of Medical Research (ICMR) to keep a close watch on monkeypox cases.
Health Minister Veena George directed the district authorities in the state to remain vigilant and create awareness about the disease.
The Central government also began surveillance at all international entry points — airports, seaports and land border crossings.
Samples of travellers from Africa, showing symptoms, will be sent to the National Institute of Virology (NIV) in Pune for further investigation.
The Centre directed the NCDC and the ICMR to keep a close watch on the fresh health crisis unfolding in Europe and elsewhere.
There is hope on the horizon.
WHO says monkeypox can be contained in countries outside of Africa where the virus is not usually detected.
"This is a containable situation," the WHO's emerging disease lead Maria Van Kerkhove said at a news conference on Monday.
"We want to stop human-to-human transmission. We can do this in the non-endemic countries," she added - referring to recent cases in Europe and North America.
Despite being the largest outbreak outside of Africa in 50 years, monkeypox does not spread easily between people and experts say the threat is not comparable to the coronavirus pandemic.
"Transmission is really happening from skin-to-skin contact, most of the people who have been identified have more of a mild disease," Ms Van Kerkhove said.
As health officials have alerted let's avoid close personal contact with someone who has a rash illness or who is otherwise unwell. Those with symptoms should isolate and seek medical care.
(Monkeypox is caused by monkeypox virus, a member of the Orthopoxvirus genus in the family Poxviridae. Monkeypox typically presents clinically with fever, rash and swollen lymph nodes and may lead to a range of medical complications. Symptoms last from 2 to 4 weeks. Monkeypox is transmitted to humans through close contact with an infected person or animal, or with material contaminated with the virus. The clinical presentation of monkeypox resembles that of smallpox. Vaccines used during the smallpox eradication programme also provided protection against monkeypox. Newer vaccines have been developed).