N Korea ready for talks if South lifts hostility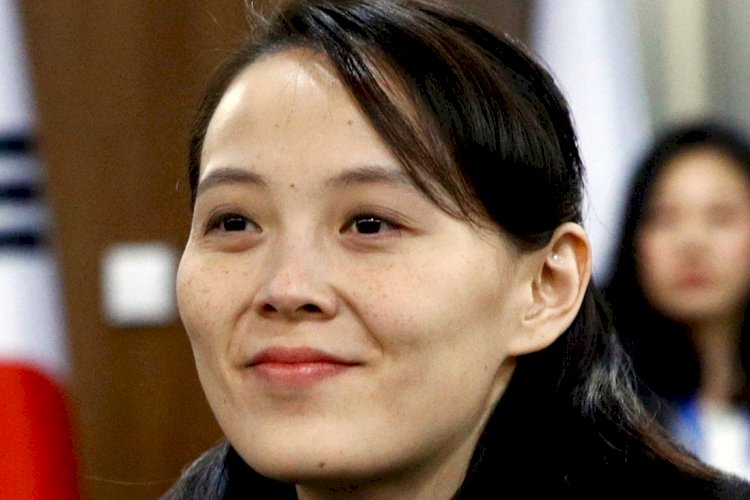 NORTH Korean leader Kim Jong Un's sister says the country is willing to resume talks with South Korea ends hostile policies and double standards.
Kim Yo Jong made the comments on Friday in response to South Korean President Moon Jae-in's renewed calls for a declaration to end the 1950-53 Korean War this week.
She says an end-of-the-war declaration can be adopted when the Koreas lift hostile policies and unfair double standards and biased views towards each other.
She says North Korea is willing to hold "constructive discussions" with South Korea on repairing and improving ties under such conditions.
In a speech at the U.N. General Assembly earlier this week, South Korean President Moon Jae-in reiterated his calls for the end-of-the-war declaration that he said could help achieve denuclearization and lasting peace on the Korean Peninsula.
North Korean Vice Foreign Minister Ri Thae Song dismissed Moon's call as premature so long as US policies were unchanged.
He said American weapons and troops deployed in South Korea and its vicinity and regular US military drills in the region "all point to the US hostile policy towards (North Korea) getting vicious day by day." North Korea has also long described US-led economic sanctions as proof of U.S. hostility against the North.
South Korea's Unification Ministry responded later Friday it'll continue its efforts to adopt the end-of-the-war declaration and strengthen cooperation with related countries. Cha Duck Chul, a deputy ministry spokesman, said declaring the war's end would be "a very meaningful step" as it could be a starting point for peace negotiations and denuclearization on the peninsula.