Prathapan's Sidhartha, Luciya stand tall in iconic Chalakudy
Hotel Sidhartha offers a world of luxury, comfort, excellent hospitality, opulent suites and comprehensive business services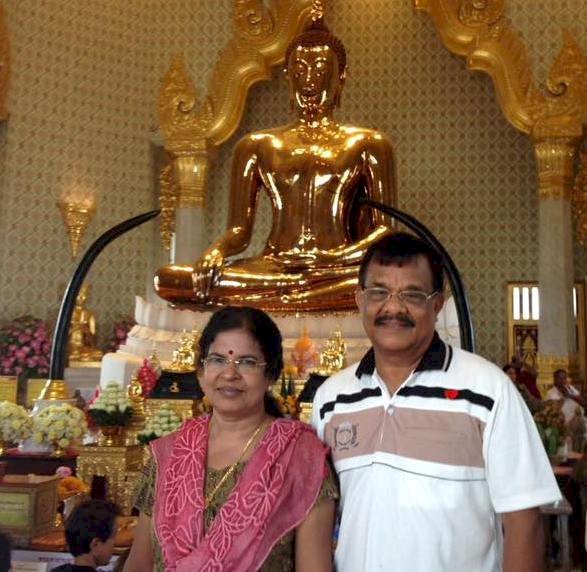 P K Prathapan with his wife Pushpa pictured during their visit to Cambodia.



CHALAKUDY is synonymous with celebrities and famous landmarks.
The municipal town is situated on the banks of Chalakudy River in Thrissur District. It is the base camp for travellers to Athirappilly and Vazhachal Falls. Chalakudy lies on National Highway 544, about 47 km north of Kochi and 30 km south of Thrissur.
The name "Chalakudy" is derived from two words - "Yagashala" (temporary settlement for conducting sacrifices) and "kody" (flag).
Once Chalakudy was famous all over India as a place for conducting sacrifices. Many "rishis" (including Saptarshis) used to visit here as it was considered as a sacred land.
In order to identify these settlements, they hoisted flags next to it. Thus the entire area got its name "yagashalakody".
History also says that during the second Chera dynasty, people outside Kerala visited Chalakudy to learn Vedas and Kalaripayattu from Chukkikulam Shala. These people lived on the banks of a river and this accommodation was called Kudi. The combination of these two words Shalakudi was later modified into Chalakudy.
Athirappilly Falls, 25 km from Chalakudy town, originates from the upper reaches of the Western Ghats at the entrance to the Sholayar ranges. Nicknamed "The Niagara of India", it is the largest waterfall in Kerala, which stands tall at 80 feet.
A short drive from Athirappilly to the Vazhachal falls takes you to dense green forests that are home to many endangered and endemic species of flora and fauna.
Another waterfall on the way from Athirappilly to Vazhachal Falls, in close proximity to the road, is "Charpa Falls".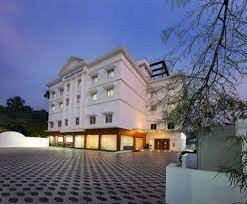 If you are planning to halt at Chalakudy, Hotel Sidhartha offers you a world of luxury, comfort, excellent hospitality, opulent suites and comprehensive business services.
The hotel is strategically situated close to the Thrissur-Kochi National Highway, with close proximity to all the enchanting locations in Chalakudy.
The hotel has AC rooms (4 star), banquet hall, executive bar, gymnasium, dressing room, restaurant, babysitting/child services and meeting rooms, besides 24-hour reception and ample parking space.
Hotel Sidhartha has 28 AC rooms with all the essentials to ensure an enjoyable stay. They are also equipped with cable/satellite channels, shower and a hair dryer.

Kochi International Airport is less than a 30-minute drive from the hotel. It is also a short car ride from Angamaly and Kalady.
The following are guests' reactions to their stay at the hotel:
Awesome hotel, very delicious food";
"Kerala meals were very awesome, enjoyed the food here, best hotel if you are planning to visit Athirapalli and Guruvayur";
"Good room service, friendly front office staff, good food";
"Good hotel and nice stay. The hotel service was excellent".
Owned by P K Prathapam, a senior member of the Parayil family from nearby Irinjalakuda, the hotel stands tall in the ancient iconic town and fulfils its guests' requirements to the brim of utmost satisfaction.
Quoting a top US executive in the hospitality business, Prathapan said: "People don't buy what you do, they buy why you do it and how it makes them feel."
This is the core strategy that stands the hotel in good stead not only among other hotels in the area but also in the hospitality sector, he asserts.
Prathapan's wife Pushpa is an able administrator who offers her assistance in the day-to-day affairs of the hotels' management.
The couple has two industrious sons – Prijith Prathapan and Shijith Prathapan. While Prijith owns a printing press in Muscat, Shijith is the Vice-president, Procurement, of Marina Bay Sands, a hotel with more than 2,500 hotel rooms and suites in Singapore.
Hotel Luciya, also in Chalakudy, is a sister concern under the same management.