Role of Malayalees in global economy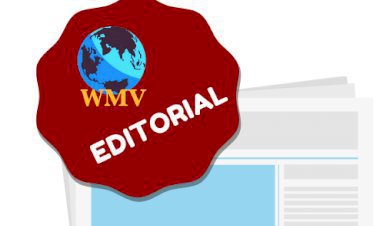 WHEN we think of global economy we often think of America, European Union, China etc. It is a fact that global economy was controlled by the G7 Countries, US, Canada, UK, Italy, Germany, France and Japan. It was G8 and they suspended Russia from the group to make it G7. They are still trying to control the global economy. But the number of players has increased, like China becoming a global financial power, Russia is there and India and Brazil are large developing countries.
Financial investments have become a practice of at least 50 percent of the people in the above mentioned countries and many other developed countries in Europe, rich countries in the Middle East and Asia. In other words, most of the middle class people who are able to save money means they have surplus after regular expenses, start saving in the bank or invest in real estate, stocks and other financial portfolios.
Finance is the most important tool for growth and development whether it is a country, a corporation, an institution or an individual. What is the definition of economy? It is a process or system by which services are produced, sold and bought in a country or region. So to be pat of an economy, you need finances to invest in production of goods and services. This means countries, corporations, institutions and individuals play a major role in the economy.
How do Malayalee play a role in the global economy? Well, human resources are another important tool of economic development. Malayalees have been playing a major role in Indian economy for years. First they got the basic education in Kerala and were willing to migrate to other parts of India to work. Whom did British choose to work as clerks and field supervisors in Singapore and Malaysia - Malayalees, while most of Tamilians went as laborors. Whom did Gulf countries choose to work as skilled laborers? Malayalees. Whom did African countries choose as teachers? Malayalees. Whom did United States of America, Germany, UK, Ireland and Australia choose? Malayalee and Filipino (From Philippines) nurses.
Most of the IT professionals in the world are mostly from India and about 20 percent are Malayalees. In the United States 70 percent of all IT professionals are Indians - means 25 percent are Malayalees.
Look at other professions in the Gulf countries, Europe, UK, Ireland, USA, Australia, Africa and in many other countries, Malayalee professionals are everywhere. In Malaysia and Singapore, Malaylees have become fourth and fifth generations and in Europe, Gulf, USA and Africa they have become second and third generations and in Australia, New Zealand and many other countries, they have become second generation.
Malayalees need to be in touch globally and the new generation also must continue this connection. Let us work towards creating this global Malayalee community to be able to communicate and cooperate each other and maintain their Malayalee identity.
How many Malayalees, people of Kerala origin are, estimated to be outside India in almost 150 or more countries? The estimate is 10 million and growing and almost all of them are professionals and there are many successful business people also. Now you understand the influence and power of Malayalee in the global economy. We are in every walk of life - teachers, engineers, technocrats, scientists, doctors, nurses, economists, bankers, managers, educators, professors, teachers and politicians. In USA there are several Malayalee small town mayors, council memebers and one Malayalee congresswoman from the State of Washington - Ms. Pamela Jaipal - who was born in Chennai. In many other countries also there are Malayalees elected as officials
Malayalee power and influence are increasing in the global society and future Malayalee generations will play a very important role in the global economy. Let us be connected.