Will Shehbaz Sharif's entry do any good for India?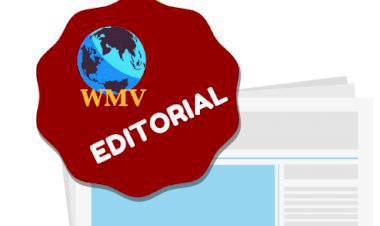 IMRAN Khan is a FORMER prime minister now.
April 10, 2022, was a historic day in Pakistan when a sitting prime minister was voted out of office through a no-confidence motion.
Weeks of high political drama and days of constitutional chaos came to an end when the Supreme Court's landmark verdict late on Thursday restored a parliament that Khan had sought to disband and mandated a vote of no confidence that he sought to avoid.
Khan was left with only one choice: resign or be voted out of office.
Shehbaz Sharif, the 70-year-old brother of former Prime Minister Nawaz Sharif and the leader of the opposition PML-N, has been elected unopposed as the next Prime Minister of Pakistan.
Born into a wealthy industrialist family, Shehbaz Sharif was first elected to the provincial office in 1988, and later to the National Assembly in 1990.

After four years as the leader of the opposition in the Punjab Assembly, Sharif became the chief minister of the province for the first time in 1997.
Two years after he became the chief minister, a military coup by then Pakistan Army chief General Pervez Musharraf deposed the government, forcing Shehbaz and the entire family to seek exile in Saudi Arabia. He returned in 2007.
Once back home, Shehbaz Sharif became the chief minister of Punjab for the second time in 2008. He was elected for the third time in 2013, making him the longest-serving chief minister.

As a chief minister in the years that followed, he presided over a series of big-ticket infrastructure projects, including Pakistan's first metro bus service. However, his critics accused him of doing very little to address the province's core issues like the need for civil services, health and agriculture reforms.
Shehbaz Sharif has been accused of corruption. In December 2019, the National Accountability Bureau seized nearly two dozen properties belonging to him and his son Hamza on charges of money laundering.
He was arrested and detained in September 2020, but released around six months later on bail for a trial which is still pending.

Shehbaz Sharif is known to be a flexible dealmaker and has backed effective coordination between Islamabad and Rawalpindi, where the headquarters of the Pakistan Army is located.
Sharif said his government would focus on reconciliation in a society polarised by his former leader Imran Khan's policies and reviving a troubled economy.
Can India expect a positive outcome with the appointment of Sharif as the new premier? Will his choice as the premier provide an opportunity for the leaders of archrivals India and Pakistan to redress their frozen bilateral relations?
The new Prime Minister thanked Prime Minister Narendra Modi and mentioned that Pakistan desires peaceful and cooperative ties with India.
In a tweet on Tuesday, Shehbaz Sharif said: "Thank you Premier Narendra Modi for felicitations. Pakistan desires peaceful & cooperative ties with India. Peaceful settlement of outstanding disputes including Jammu & Kashmir is indispensable. Pakistan's sacrifices in fighting terrorism are well-known. Let's secure peace and focus on the socio-economic development of our people."
This tweet comes a day after Modi congratulated Sharif. Modi took to Twitter to write a congratulatory message for Sharif.
"Congratulations to H. E. Mian Muhammad Shehbaz Sharif on his election as the Prime Minister of Pakistan. India desires peace and stability in a region free of terror so that we can focus on our development challenges and ensure the well-being and prosperity of our people."
"We desire good relations with India but there cannot be lasting peace till the equitable resolution of the Kashmir issue," the new premier asserted.
"I would give Prime Minister Modi this advice that you should understand about the poverty, unemployment [and] sickness on both sides. People don't have medicines, education, trade or jobs. Why do we want to cause harm to ourselves and the coming generations?" he said.
"Come, let us decide the Kashmir issue according to UN resolutions and the wishes of the Kashmiri people and end poverty on both sides and create jobs, and bring progress and prosperity."
Sharif added: "Neighbours are not a matter of choice, it is something you have to live with."
Samiullah Khan, a Pakistan Muslim League-Nawaz lawmaker and a close aide of Shehbaz, told PTI that his leader would chalk out a new policy for India.
The prime minister spoke of improving relations with India but said a durable peace can't be possible without Kashmir's solution".