WMV – the voice of global Malayalees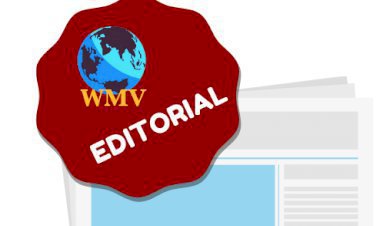 WITH the objective at the core of disseminating news to the public at large and establishing and maintaining a mutual relationship with Malayalees the world over, an online newspaper, World Malayalee Voice (WMV), was launched a few months ago.
A bilingual format is opted for as WMV is keen on catering to the reading requirements of both the old and young generations by feeding them with news in Malayalam and English. The response as of now has been phenomenal.
WMV is a forum for the global Malayalee Diaspora, wherever they are, to be in touch with their friends and relatives or initiate ties with strangers.
WMV can also be utilised as a tool by Malayalee associations to publish news of events held or to be held as part of festivals, celebrations and ceremonies.
You can also profile high achievers in your community, either in business or sports or examinations or any other.
Besides being a reader, you could be a writer too. If you have a flair for writing, WMV gives you a chance for you to publish your literary works - stories, poems, travelogues, recipes - in the publication (without remuneration). Please note that we do not encourage partisan religious or political stand.
Your English and Malayalam contributions for publication may be sent respectively to alex.kurien@gmail.com and siljijtom@gmail.com
Are you a successful business person or a top corporate executive? Do you think you could be a role model to other aspirants? Do you think you possess commendable acumen that is worthy of emulation?
If yes, please give us a chance to profile your success story in WMV under Planet Malayalee. Hasten to contact us on wmvoice5@gmail.com or the email IDs given above.
You are most welcome to visit the WMV site worldmalayaleevoice.com.
Come on; let's have a feast – a feast of co-existence.