World Malayalee Voice - A medium to connect global Malayalees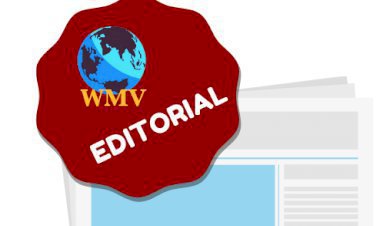 MALAYALEE migration around the world has increased threefold in the last 20 years. In the USA, the population of Malayalees is about 600,000, Canada 150,000, England 50,000 and Ireland 20,000, besides Australia, New Zealand and the lists go on.
Fifty percent of these populations are the second generation who migrated when they were children or born in these foreign countries and third generation born in most of these countries.
Even though there are several world or global Malayalee organizations trying to connect the global Malayalees, none is successful in connecting with the second and third generations. If we do not connect with these generations, once the first generation disappears, the global Malayalee connection will start to disappear, and by the time the third generation grows up, there will not be any global connection among Malayalees because they will be growing up as local citizens as members of the local community mixing with all other ethnic groups and races.
Malayalee migration is so big around the world, covering almost all countries and therefore we should take this opportunity to connect with the global Malayalee community.
The publishers and editors of World Malayalee Voice (WMV), a bilingual online medium, want to help connect Malayalees around the world and create a global Malayalee community. WMV wants to be the instrument to connect with the first, second and third generation Malayalee migrants around the world.
How can we do this? First of all, we request the current WMV readers to forward the link www.worldmalayaleenews.com to your friends and family through WhatsApp, Facebook and Email. This way, we can attract more people to become readers. Secondly, please send news with pictures about you, your family and the Malayalee community you belong to in English or Malayalam to respective editors alex.kurien@gmail.com and siljijtom@gmail.com.
WMV urges its readers to join in this great vision of bringing together the global Malayalee community. Provide us the news about the Malayalee community and new generation achievers, send us articles about your life in the country you live and introduce your Malayalee community to the global Malayalee community.
Please become a contributing reporter for World Malayalee Voice. Send us pictures of your social, religious and community activities. WMV wants to publish more news about Malayalees rather than general news. Also, please send your suggestions.
Please write to Managing Editor, andrewpappachen@aol.com You can also sponsor WMV by posting banner ads about your business and we can publish a profile about you and your business. Please contact our Chief Operating Officer Moosa Koya on moosamc@gmail.com
As a medium, World Malayalee Voice will help connect the Malayalee community around the world. We shall cover their stories, news and events. We urge the global Malayalee community to use this media to connect with each other.
Regardless of how many generations we grow up in another country, our Malayalee identity will never go away. Let us communicate through this medium our thoughts, memories and current situations. Write articles about your life, about your ancestors and your achievements. Please send us your profiles in English or Malayalam. We want to publish everything about you.
We update global, Indian and Kerala news every day. Similarly, we want to publish news about Malayalees all over the world. We want to write about you. We want to make use of World Malayalee News to connect global Malayalees.